How to show presenter view during slide shows
A free Office suite fully compatible with Microsoft Office
Free download
· Option 1:
1. Open the document in WPS Presentation.
2. Get into the Slide Show tab → click Show presenter view → OK
3. Click From Beginning or From Current Show to start the slide shows. If you have the second monitor, you will see the interface in the presenter's screen (as is shown below).
· Option 2:
WPS Presentation also sets a quick entry to turn on/off the mode of Presenter View.
1. We just need to check/uncheck the Use Presenter View box in the Slide Show tab.
2. Start the slide show.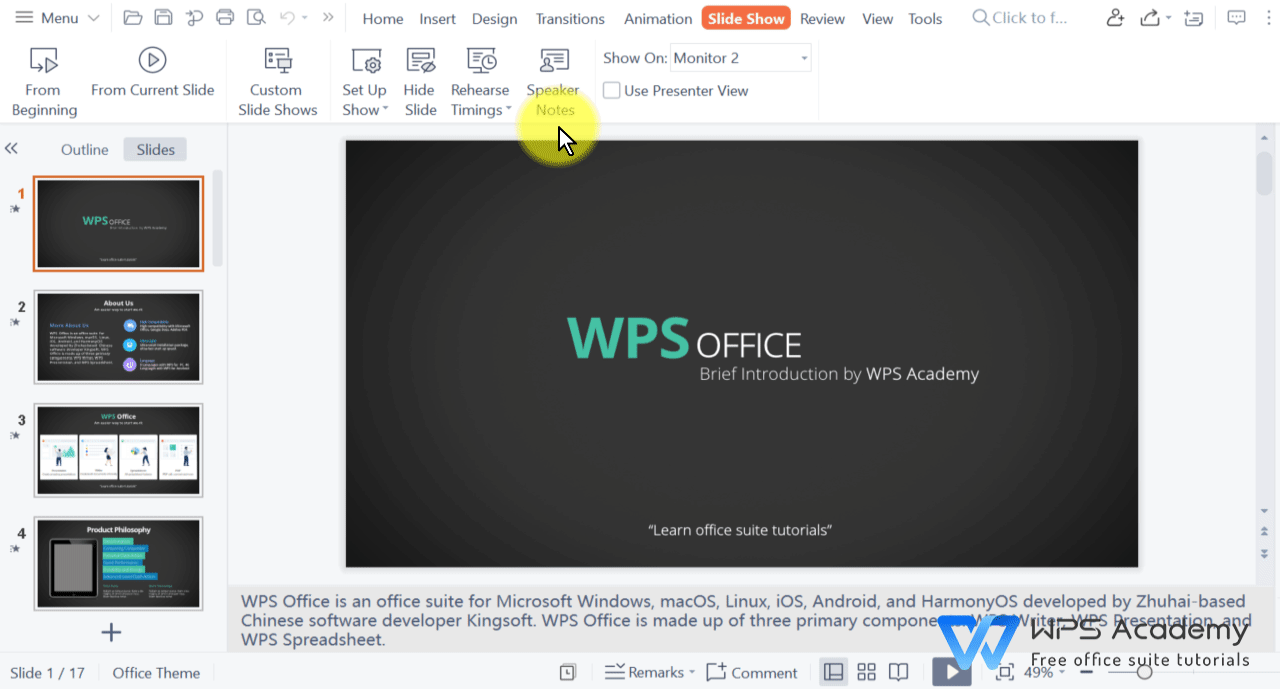 · Brief introduction on presenter's interface
Drag the scroll bar, and you can preview the thumbnails of other slides.
If you have added notes in the document, you will see it in the presenter's interface when playing the corresponding slide. Click A+ or A- to adjust the font size of notes.
The preview of the next slide presents the upper-right corner.
This video of the presenter view could be compatible with Microsoft Office PowerPoint.
You will be the amazing reporter with WPS Presentation, which could be an alternative to Microsoft PowerPoint.